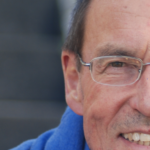 My background – my style

During my time as a lawyer, I was primarily dealing with entrepreneurs in the medium-sized business sector, from self-employed freelancers to medium-sized corporations. Being close to these business leaders, I got to know their ways of thinking and acting very well. This has also shaped my personal approach as a lawyer: personal, trustful, pragmatic, strategically thinking and effective.
My motivation
While the law only cares about people's open conflicts, few see the real problems of these people. Nor their potentials. This realization motivated me to use my many years of experience to help people develop new perspectives, expand their consciousness, make successful decisions, achieve energetic action and ultimately lead more fulfilling lives. That is why I am a coach with heart and mind − for you.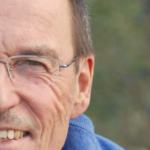 My Credo
Unlike some coaches, I don't believe that every person can achieve everything. But I do believe that every person has enormous personal potential and can develop it for a 100%. And I believe that every person can basically have access to all his resources. People's creativity and potential deserve to be discovered and developed at every age. I also believe, in particular, that obstacles and difficulties allow us to grow and that, with the right strategy, we can transform them into personal opportunities. Conscious orientation and energetic implementation are the secrets of any personal success.
My training

I was trained as a Co-Active Coach® at The Co-Active Training Institute (CTI) in 2018/2019 and have attended numerous seminars, trainings and workshops on personal development and personal leadership since 1995. I was also able to gain a great deal of practical coaching experience in the course of my work as a lawyer. And sometimes my two daughters have been my best teachers.
Chopinstraße 23
70195 Stuttgart